Luxurious moments to eat local food in the great nature.
We offer you a variety of dishes to feel the season and the nature.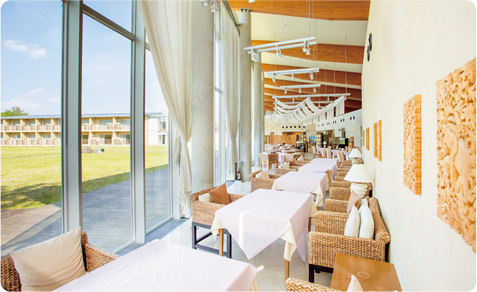 Restaurant
Spacious restaurant facing the highlands
We offer you a full-course meal with seasonal local products such as wagyu-beef, deer meat cooked in red wine, Tamba chicken in soybean soup and soup of Anno potatos. Our meal is the mixture of Japanese and western dishes, and so anyone can enjoy our course.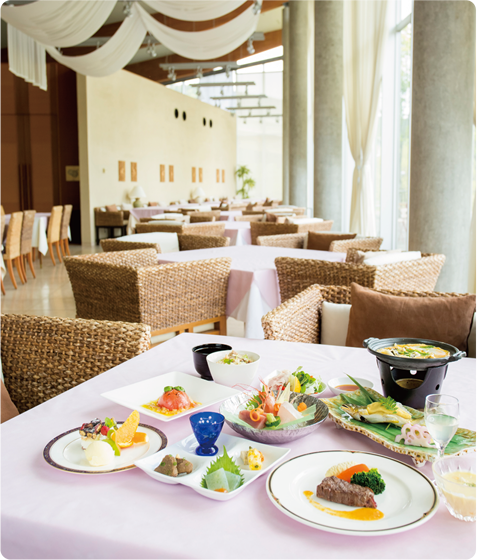 BBQ Terrace
Have fun at B-B-Q in the fresh air of the highlands!
You can BBQ with local products at our outside BBQ facility next to the restaurant under the great nature.